CALEIDO ET BICE
Brands
CALEIDO ET BICE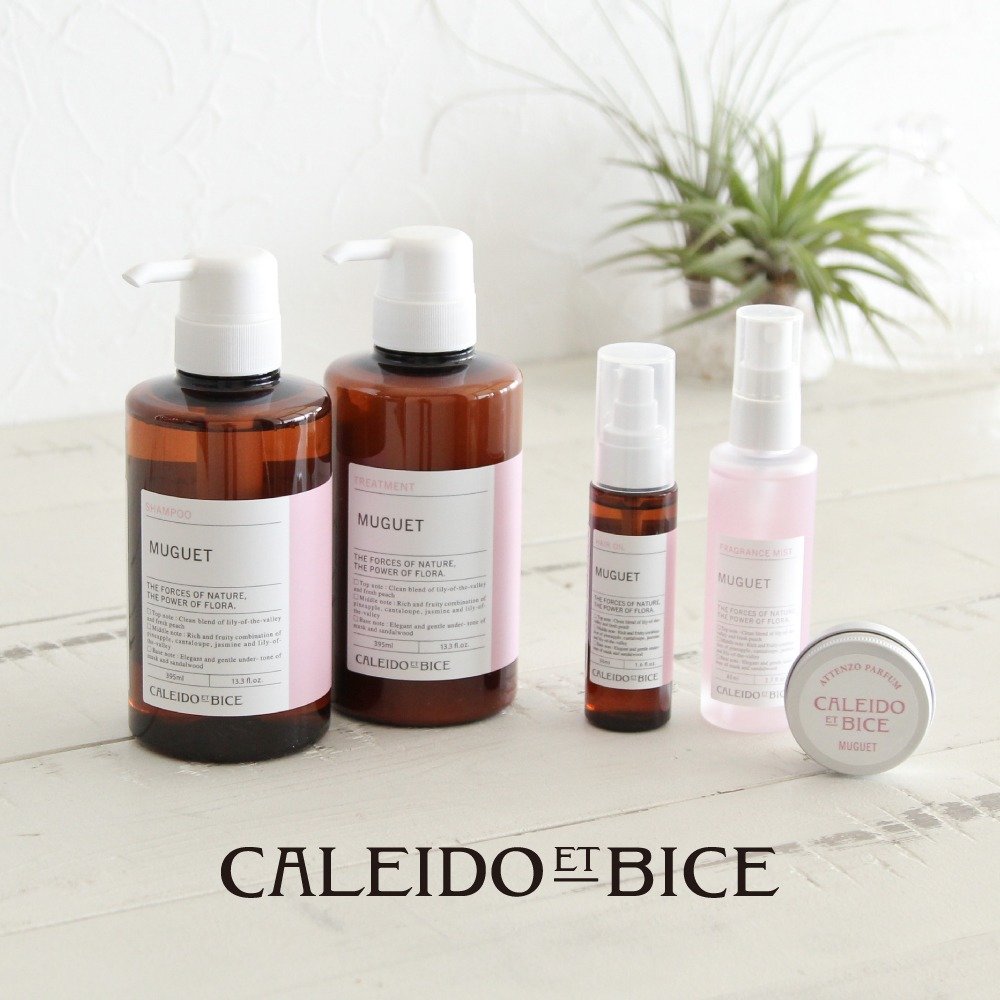 The Energy from Plants,
to Your Heart and to Your Skin.

Women today are positively dedicated to works, family, and hobbies every day.
However, trying to live each day to the fullest could be stressful sometimes, and such stress causes following needs:
-Do not want to be defeated by the change of environment and seasons.
-Hope to get freshened up and relaxed both physically and mentally.
CALEIDO ET BICE is the brand to answer these needs.
Plants selected carefully all around the world enhance the beauty of your skin.
Pesticide-free aloe from sunny southern Italy, luxury scent of 100% natural roses from Turkey…
We collect only the best parts of plants to provide constant comfortableness on any day,
and to deliver the strength and the beauty from plants to everyone's heart and skin.

CALEIDO ET BICE is a brand that
delivers BICE (happiness and joy)
through a CALEIDO (beautiful) lifestyle.
FOLLOW US
Brand information
| | |
| --- | --- |
| Target | Women from late 20s to 40s |
| Price zone | Middle moderate |
| Store locations | E-commerce website |