Protect the environment
It is necessary to maintain a healthy planet in order to continuously provide products satisfied our customers. We believe it is important to manage the environmental impact in the product life cycle.We try to reduce the environmental impact of the entire value chain and operate business activities with sustainability in mind.
---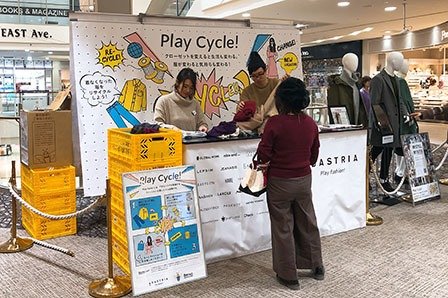 ---
Collect customer's used clothes "Play Cycle!"
We cooperate with JEPLAN, INC. to collect and recycle used clothing from customers. We recycle them into biofuel, new fibers and interior material of cars. From March 2018 to February 2019, we held 9 events across Japan and collected approximately 4.6 tons of clothes.
---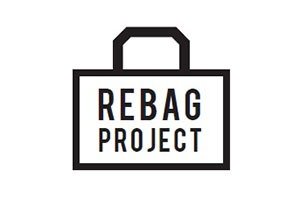 ---
REBAG PROJECT
"REBAG PROJECT" is activity to recommend using reusable bags. Customers can receive a [.st] point when they decline the use of new shopping bags. From November 2014 to February 2019, we reduced approximately 1.09 million shopping bags.
---