Make people shine
Our relationships to employees, suppliers and customers are very important, in order for a company to grow continuously. We promote to create an inclusive work environment for our diverse employees to enjoy fashion and life. We also aim to provide stores, products and services that satisfy diverse customers.
---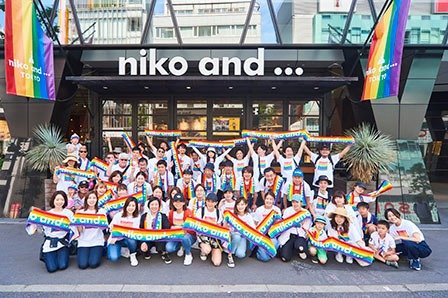 ---
Equality and Diversity for our employees
We emphasize respecting and understanding diverse personalities regardless of their race, gender identity, sexual orientation, age, and disability.
Work – Life Balance
We encourage employees to take seasonal leave and refresh leave, and provide the environment that employees can choose how to work according to the change of life stage.
LGBTQ+
We recognize same-sex partners as spouses and ensure that there is no inequality due to gender identity or sexual orientation. We were awarded a silver prize of "Work with PRIDE", an award given to companies promoting LGBT initiatives in Japanese organizations.
Disabilities
To expand the employment for people with disabilities, we established a subsidiary company, Adastria General Support Co., Ltd. In order to create a comfortable work environment for all employees, we use dialog support equipment at meetings and enhance physical and mental care from industrial physicians. Our employment of people with disabilities rate is 2.54% in February 2019.

---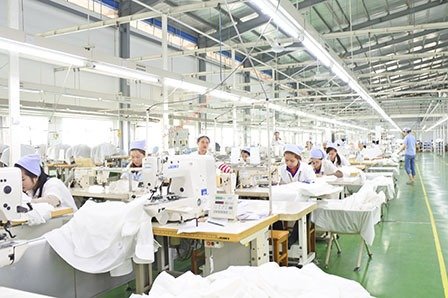 ---
Protect for human rights
Our suppliers must comply with our own procurement policy and guidelines in consideration of human rights and environment. We are proceeding with the conclusion of the pledge. So far, we have signed a pledge with 589 of 841 companies. We also audit factories (tier 1 suppliers) in China, Vietnam, Cambodia, etc. from 2017.
---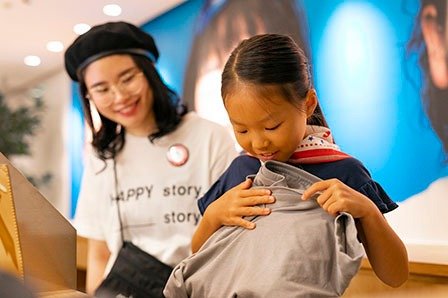 ---
Work experience program
To cultivate young talents in fashion industry, we provide work experience programs for students of elementary school, junior high school and high school. In 2018, we held 39 programs in Japan. We want the children who participated in our programs to learn the importance of thinking about others through customer service and styling advice.
---